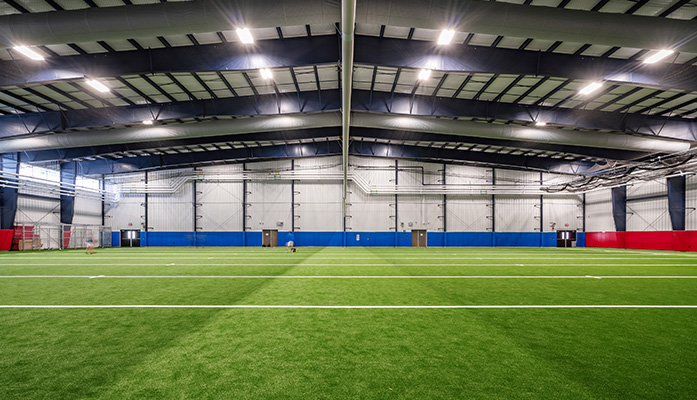 Dodge City High School's sports facility provides an improved indoor practice area for school programs. As part of the completion, Unified School District 443 received an award of honor by the Associated General Contractors for the new facility.
This new 28,000-square-foot turf playing field is equipped with locker rooms, restrooms, and two indoor batting cages. The locker rooms and multi-purpose rooms double as storm shelters, an important feature for the school district.
Other state school districts have sent representatives to the new facility to use as a model for their own future planning.