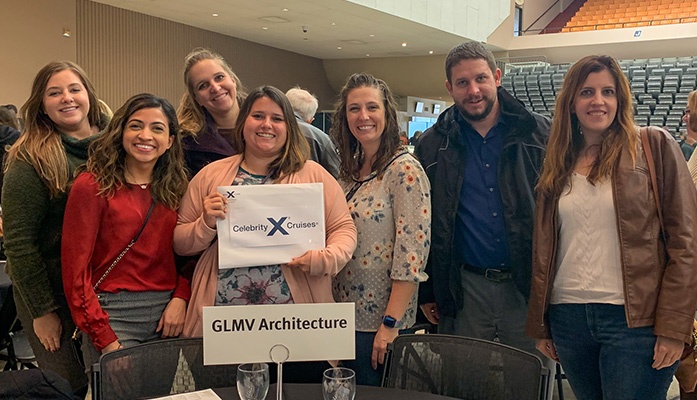 United Way Campaign Celebration
11.22.19 • Candace Wilson • General Articles, GLMV News
On November 21, United Way of the Plains celebrated the generosity of community members and businesses at their annual luncheon held at Century II. Every year, GLMV looks forward to fundraising for a cause that is close to our hearts and hearing stories about the incredible impact the 2019 campaigns had on our Wichita community.
The Campaign Celebration was filled with campaign successes, individuals who have been impacted by United Way, shout-outs, awards, and surprises. The biggest surprise was finding out that our very own Karissa Pankratz, Associate Landscape Architect, won a Caribbean cruise vacation for her contribution to Young Leaders United!
We are excited to celebrate Karissa and the positive influence this year's campaign is making in the lives of our friends, family members, and neighbors in need. Congratulations to everyone that participated in this year's campaign!