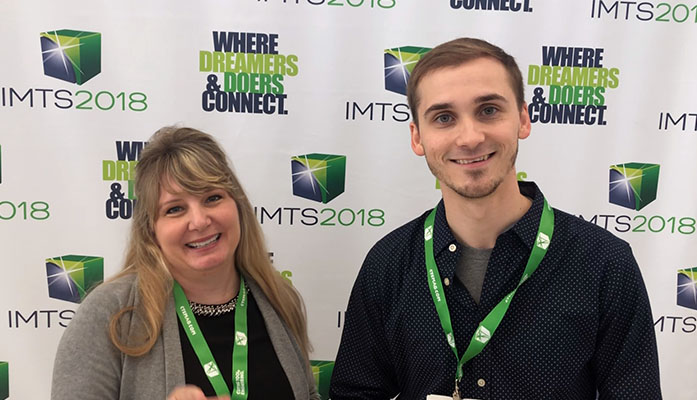 The Latest in Technology at IMTS 2018
09.14.18 • Candace Wilson • General Articles, Industrial
More than 2,500 companies brought their latest and greatest in technology to the Windy City where Dave, Erin, and Jeff attended to learn about the latest trends! The International Manufacturing Technology Show (IMTS) last week displayed dazzling, smart manufacturing technology, like an autonomous trolley seen at the show.
Below, Jeff and Erin share an overview of the cutting edge technology and the future of manufacturing seen during IMTS:
Our Aviation + Industrial studio constantly seeks the latest trends in technology to helps clients take flight. To learn more, visit our portfolio.