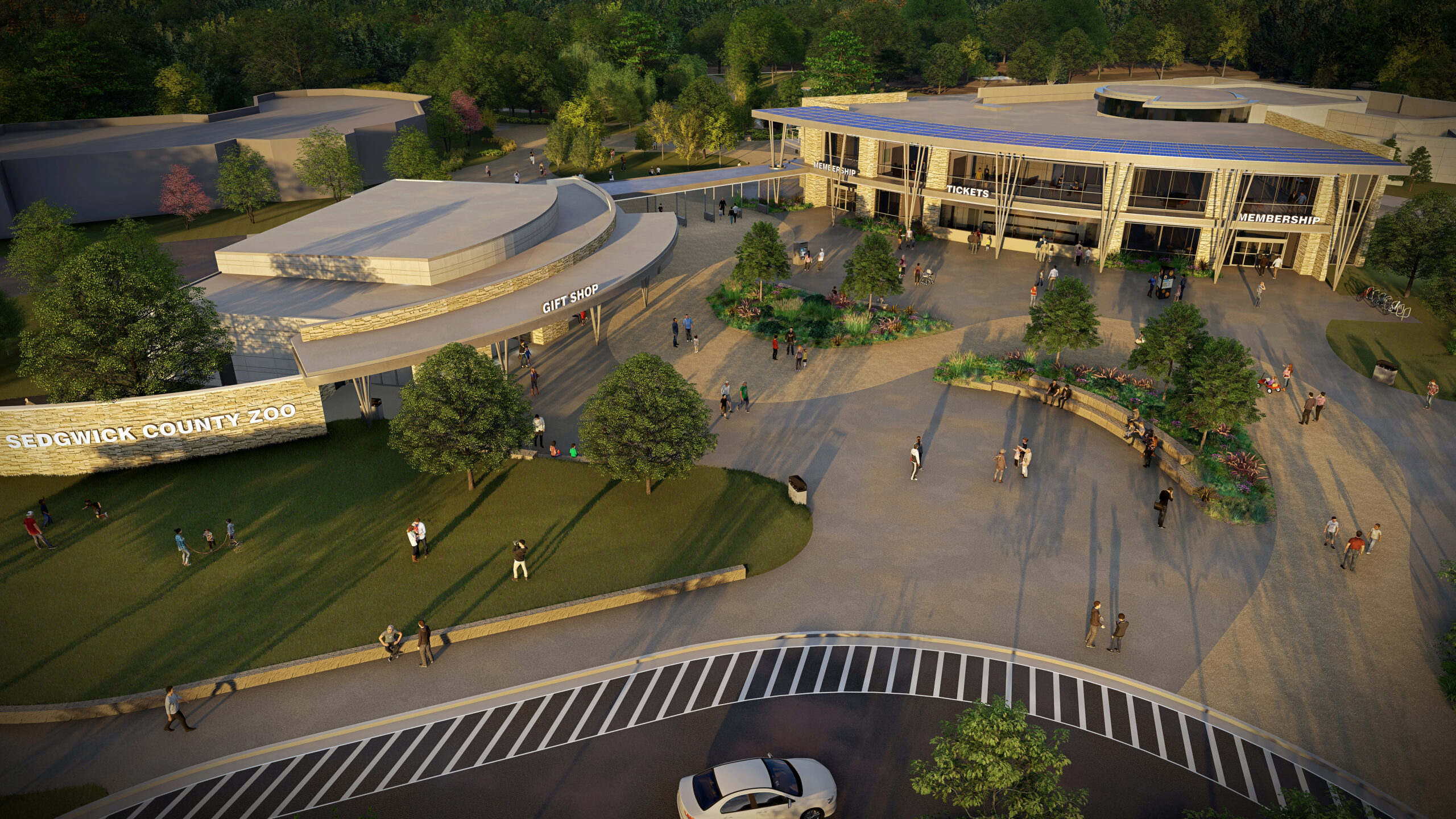 Sedgwick County Zoo accomplishes their largest capital campaign, ever!
02.04.21 • Cait Witherspoon • General Articles, GLMV News, Zoos + Aquariums
GLMV is proud to be part of the Sedgwick County Zoo expansion, the largest the zoo has undertaken in 50 years.
"Keep Moving Forward" seems to have been the overall mindset at the Sedgwick County Zoo over the past year, despite their 44% drop in attendance due to COVID-19 precautions and closing for two months. The zoo projected to have an end-of-the-year loss of about $900,000. Despite these dips in revenue, the zoo has continued to maintain their standards for the level of care the animals receive and has avoided any workforce reductions.
The zoo's president and CEO Jeff Ettling says, "Some of our zoo and aquarium counterparts in other communities have not been so lucky. It was the strong partnership between Sedgwick County, the Zoological Society and the local community that allowed the Sedgwick County Zoo to continue operations and plans for growth."
It is this type of support that allowed for the Sedgwick County Zoo to achieve their largest capital campaign in the zoo's 50-year history this Tuesday. This $15.1 million capital achievement will allow for the zoo to build a new entryway and Snow Leopard exhibit. The new entryway is anticipated to open May 2021, just in time for the zoo's 50th anniversary.
GLMV is proud to be part of this expansion which is the largest the zoo has undertaken in its 50 years. GLMV provided architecture, landscape architecture and interior design services for the design of the new entry that will not only allow for shorter wait time for the zoo's guest, but also provide more space and a designated seating area. The second building included in the new entry complex will house the new, expanded gift shop along with a private administrative area.
The expansion does not stop at the entrance though. GLMV also provided the designs for the new, larger Don and Judy Slawson Asian Cat Trek exhibit. The exhibit will house the new Snow Leopard and Amur habitats and is on track to open to the public in July 2021.
These are just a few things that GLMV has in store for the Sedgwick County Zoos latest expansion, keep checking back here for more exciting details!
*Read more about this project from the Wichita Business Journal here.*