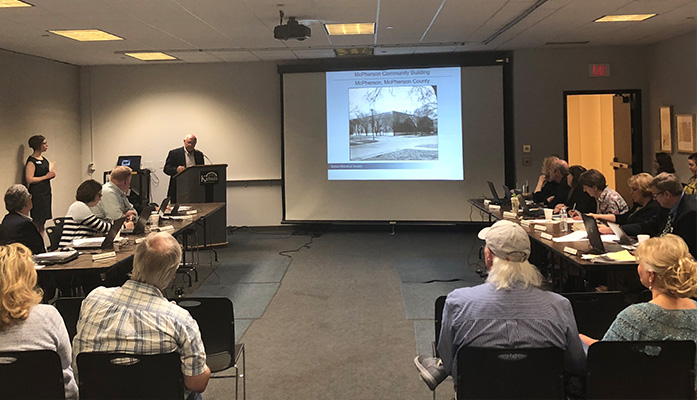 McPherson Community Building: A Historic Kansas Place
06.01.18 • Candace Wilson • Renovation + Historical Preservation
The McPherson Community Building was recently accepted to the National Register of Historic Places and the Register of Historic Kansas Places. The building is now a part of the country's official list of historically significant properties worthy of preservation.
Built in 1927, the gymnasium was the home court to the McPherson Gold Refiners basketball team, the first-ever US Olympic gold medal champions of 1936. The building served as a gathering place for community dinners, carnivals, fairs, and fundraisers along the way. It also provided space for the City's first fire department.
Mike Seiwert, Project Manager, provided his historic preservation knowledge to assist the City during this process. The renovation is now eligible for historic tax credit funding.