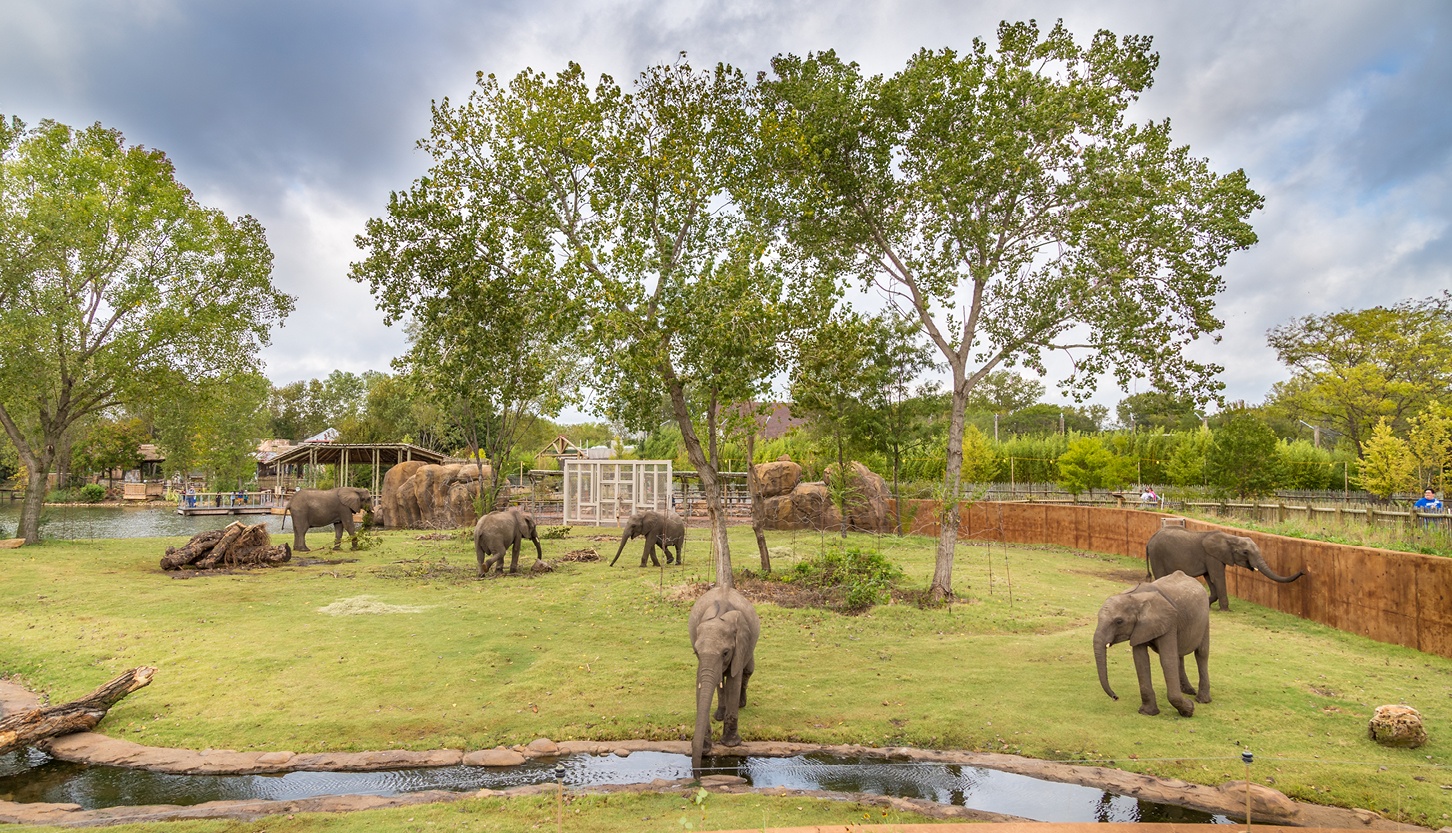 Elephant Habitat Receives Landscape Merit Award
03.27.20 • Mike Clifford • GLMV News, Landscape Architecture
The Elephants of the Zambezi River Valley at Sedgwick County Zoo was recognized by the American Society of Landscape Architects Prairie Gateway Chapter with a Merit Award for landscape architecture. Working in tandem with the Zoo's horticultural staff, our landscape studio raised the bar in designing a habitat with the highest standards of animal care and immersive guest experience.
And the landscaping results are stunning!
Everything was designed with elephants and visitors in mind, where guests can view a herd of up to seven elephants with no visible barrier. These striking views are experienced from pontoon boats, a boat dock that extends into the water, and a nearly 16,000-square-foot viewing platform named Camp Zambezi.
"We wanted to put guests inside the animal's environment to create different perspectives for both animals and humans. Our design organically integrated animal enrichment directly into the habitat and landscape to encourage natural behaviors," said Lori Guthridge, lead Landscape Architect for the project.
Not only does this immersive project continue to shine as a premier elephant exhibit in North America, but most importantly, it aligns with the Zoo's larger story of Africa, providing educational benefits to guests.