GLMV Brings New Derby Fire Station to Life
02.09.22 • Taylor Clark • Civic + Cultural, General Articles, GLMV News
GLMV provided Architecture, Project Management, Construction Administration, Cost Estimating, Landscape Architecture, and Interior Design services to bring this new 23,000-square-foot fire station to life. The station is located closer to where the City's growth is taking place and now serves as the City of Derby's main fire station. The $5.5 million project was completed in February 2019.
This station provides administrative offices for firemen, fire chief, fire marshal and deputy chief. Other spaces include a training room, conference room, restrooms, day room, fitness room, locker rooms, a kitchen and nine bunks for firemen.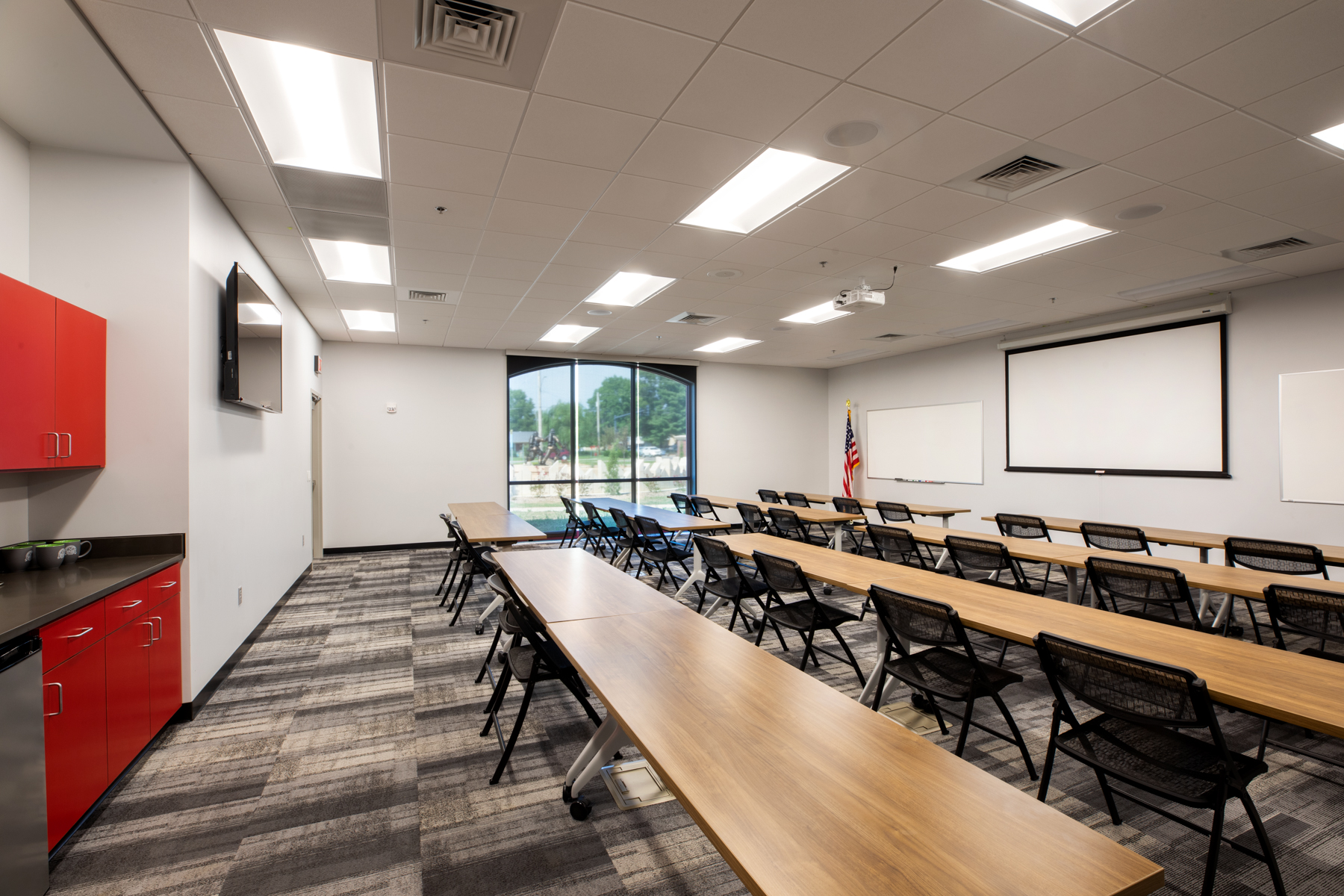 The four apparatus bays are designed without columns to provide flexibility in parking four to eight firetrucks and room for firemen to maneuver.
The exterior facility focuses on traditional, red brick and stone elements with a standing-seam metal roof. A hose drying tower is also included in the front entry.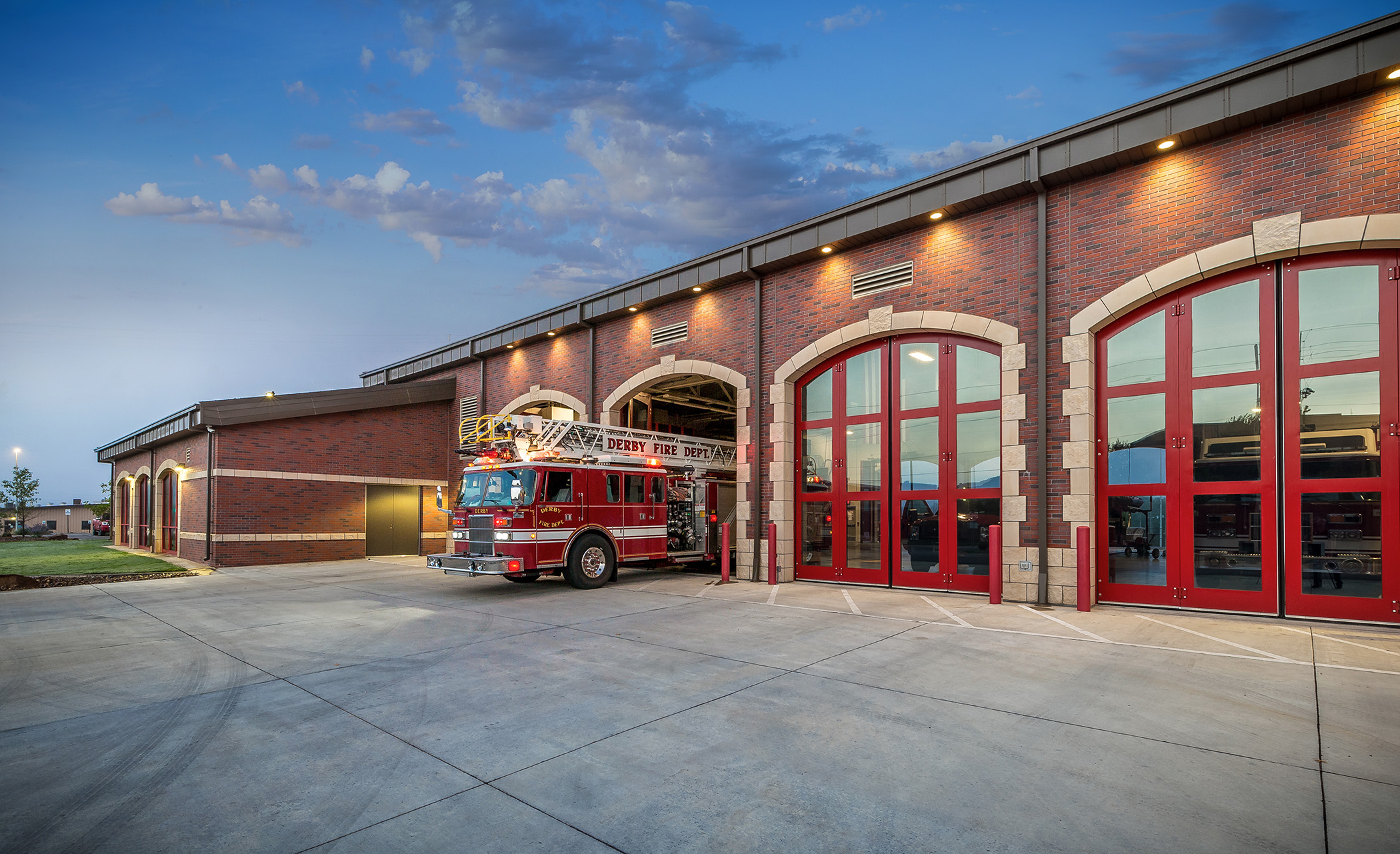 Innovative Approach: Due to the location of the new fire station site, with a school to the east and athletic fields to the west, there was an abundance of frequent foot traffic from the public. The City wanted to include the Fire Station Garden at the front of the building to further integrate the station into the community. A walking path was added that connects the station to the community buildings and provides easy access to the Derby park and event center.
A bronze statue in the garden was included in memoriam of fallen Derby firefighters and was sculpted by a retired Derby firefighter.