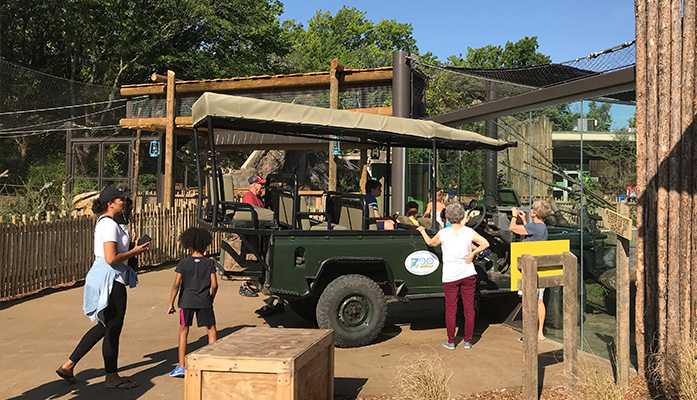 Camp Cowabunga Receives Award of Excellence
02.14.19 • Mike Clifford • Zoos + Aquariums
Topeka Zoo, GLMV Architecture, and Mohan Construction received the Associated General Contractors State Building Award of Excellence for Camp Cowabunga.
This exhibit creates an educational atmosphere while honoring former Topeka Zoo Director Gary K. Clarke's lifetime of African exploration. Guests journey through several complementary, immersive animal habitats and artifact displays to mirror a safari adventure.
We couldn't be more honored to receive this award and more importantly, we thank Gary Clarke for sharing his safari visions for Topeka to see. To learn more about Camp Cowabunga, head over to our Zoo portfolio or visit the Topeka Zoo to experience the award-winning exhibit.