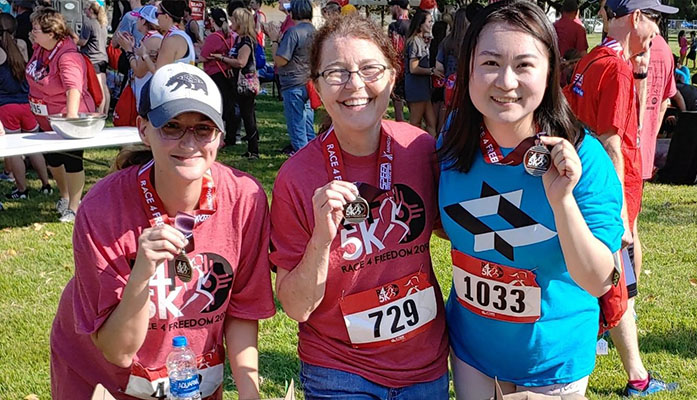 Race for Freedom – Proud Sponsor
10.10.19 • Candace Wilson • General Articles, GLMV News
GLMV was once again proud to support the 8th annual Race for Freedom 5k. This fundraising race is organized by ICT SOS and benefits a direct-service provider in the fight against human trafficking.
This year's race benefited the Family Promise of Greater Wichita, a nonprofit that combines community resources to provide services to homeless families and partnering with families for intensive case management while they transition into a sustainable life of their own. Safe, stable housing is one of many ways we can help prevent trafficking, or help a survivor start over.
Congratulations to all those who ran/walked at the race!