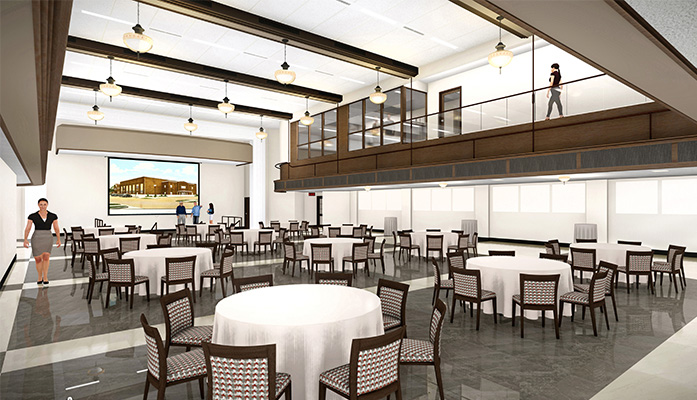 Project Update: McPherson Community Building
05.04.18 • Candace Wilson • Renovation + Historical Preservation
The McPherson Community Building has been an important gathering place for community events. Renovations are currently underway for this 10,000 square-foot, adaptive reuse historic facility, where GLMV will provide architecture, interior design and project management.
The Community Building is the subject of discussion for the City of McPherson, where the new facility will offer improved amenities, increased facility usage and preservation aesthetics.
Upgrades include renovations for the gymnasium and lobby as well as transforming the theater space for reuse into a community multi-purpose room. The community center will provide a gathering space for functions such as sports, meetings and special events to support the McPherson community.
The project team includes Mike Seiwert (Project Manager), Christy Wendler (Interior Designer), and Kyle Wilkerson (Project Architect).