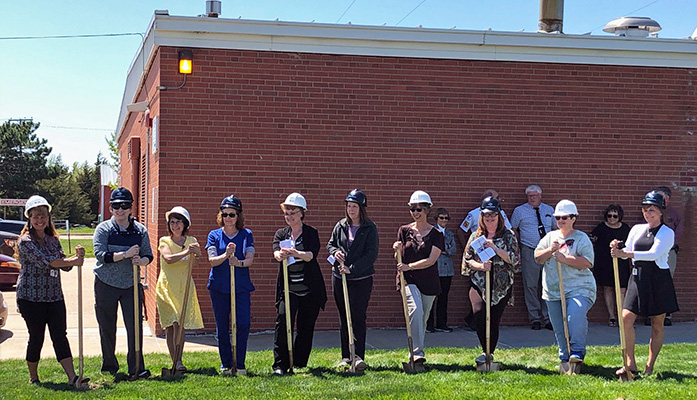 Jewell County Hospital Groundbreaking and 50-year Celebration
04.29.19 • Candace Wilson • Healthcare
On April 24, 2019, Jewell County Hospital held a groundbreaking ceremony for their remodel and addition. Part of the ceremony included celebrating the Hospital's 50-year milestone of providing health care in North Central Kansas.
The project includes remodeling the existing 23,000-square-foot hospital and designing a new 7,900-square-foot addition to the facility. A new outpatient clinic and physical therapy department will move into the addition, bringing all healthcare under one roof. These services will help expand Jewell County Hospital's healthcare offerings and building circulation.
Our team is excited to be working with the Hospital and Mankato community, and look forward to completing construction by Summer, 2020.
---
GLMV Healthcare Team: Fred Britain(Project Manager), Allyson Wray Kuhn (Interior Architectural Designer), Jesus Rubio (Architectural Support), Christy Wendler (Interior Designer), Angie Morgan (Civil Engineering)
Consultants: BD Construction, FSC, Inc., and MKEC Engineering.
To learn more about our healthcare and hospital architectural experience, visit our portfolio.