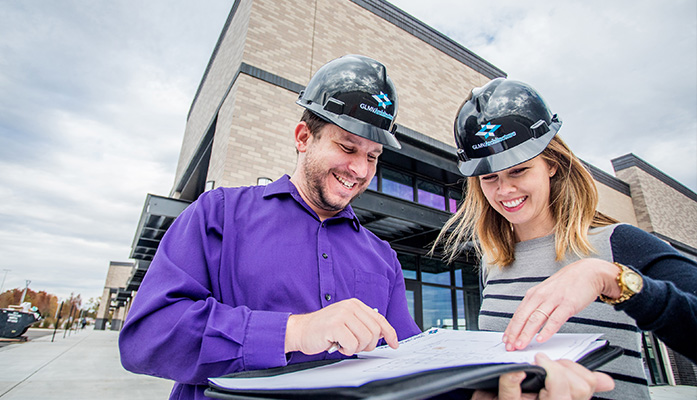 Design in Wichita
01.14.19 • Candace Wilson • General Articles
Design plays a vital role in our City. What is Wichita's brand? How can we use design to enhance our City's identity? These are some of the questions highlighted in the Chung Report, and they are what drives us at GLMV.
It's what influences the local designs of Allyson Wray Kuhn, interior architectural designer, and Chris Kliewer, project manager. These GLMVers are deeply passionate about public-interest design and sustainability, where they have improved quality of life for thousands through their involvement in education, healthcare, and zoo projects.
"People are really wanting their space to be a reflection of them and their lifestyle and what they like to do. You see these little districts popping up that really are reflective of a diverse community." – Allyson
Design decisions can impact the overall aesthetic for an area, and by posing the right questions we can all dream up ways to raise the standards for our City. We're dedicated to improving Wichita and are invested in the future and the design of our own community.
To view the full article by The Chung Report, click here.